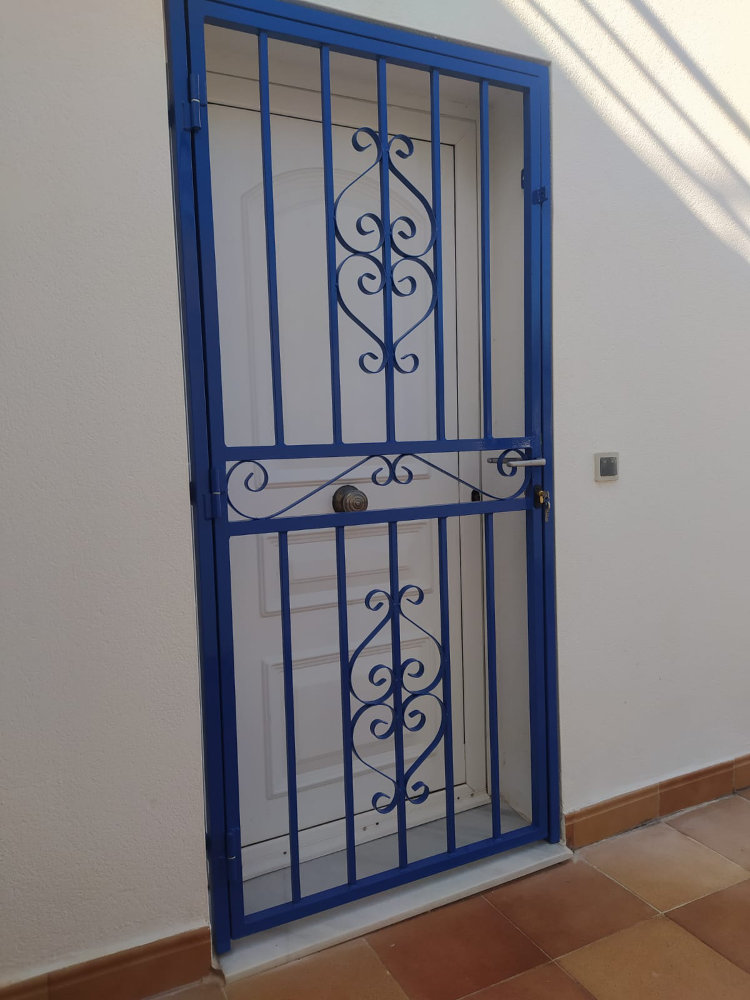 Front door reja with lock to client's design. Painted to match the colour of the complex
From design to manufacture. Taking the client's ideas and creating a design for new reja doors and windows.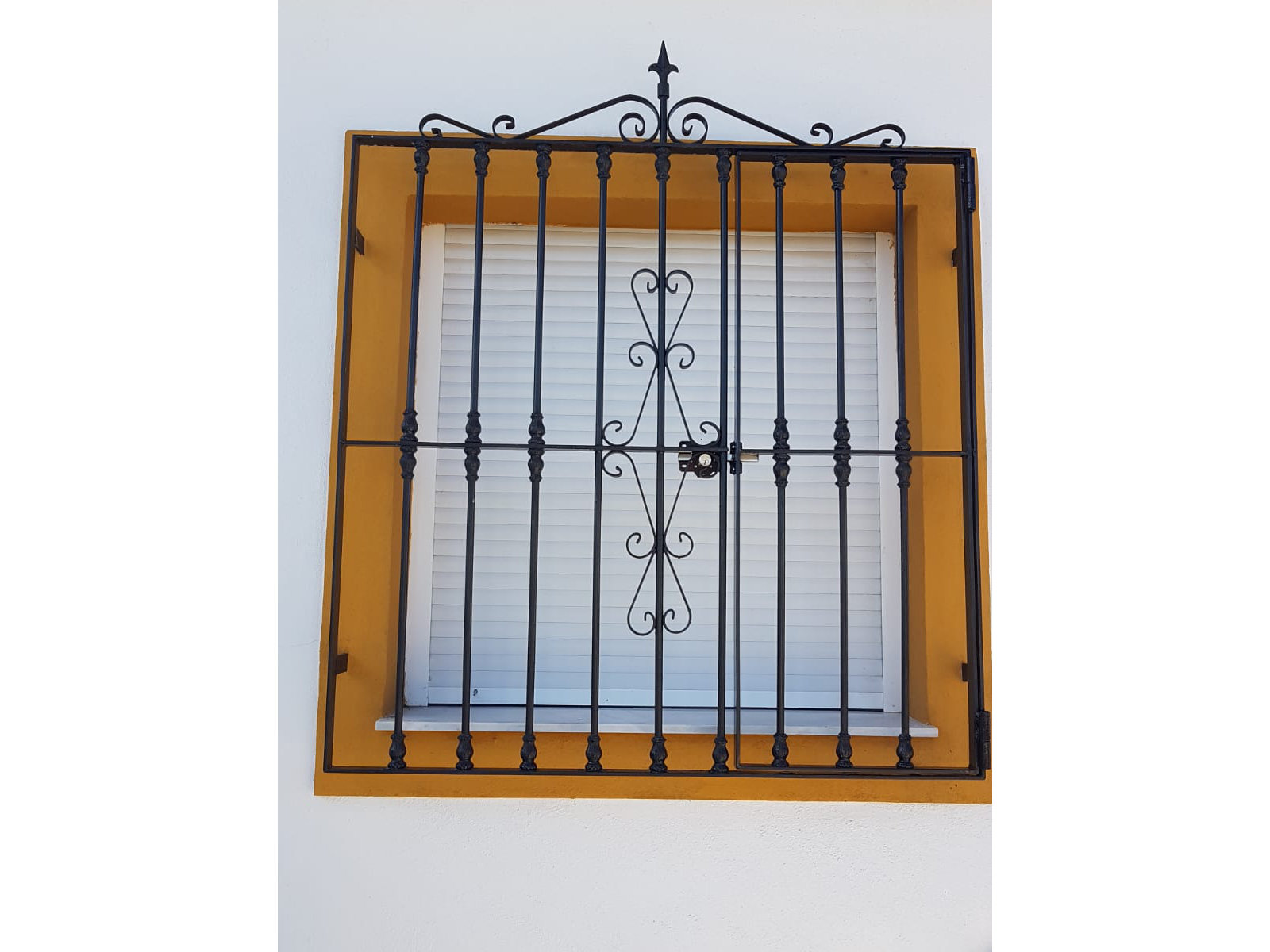 Another Reja modified for a client so that it opens. This time with a lock installed (unlocking from the inside in case of emergency exit).